pure css Written iphone7 And commonly used app Icon .
All you can see is div+css Write out , No pictures and font icons . Let's look at the picture first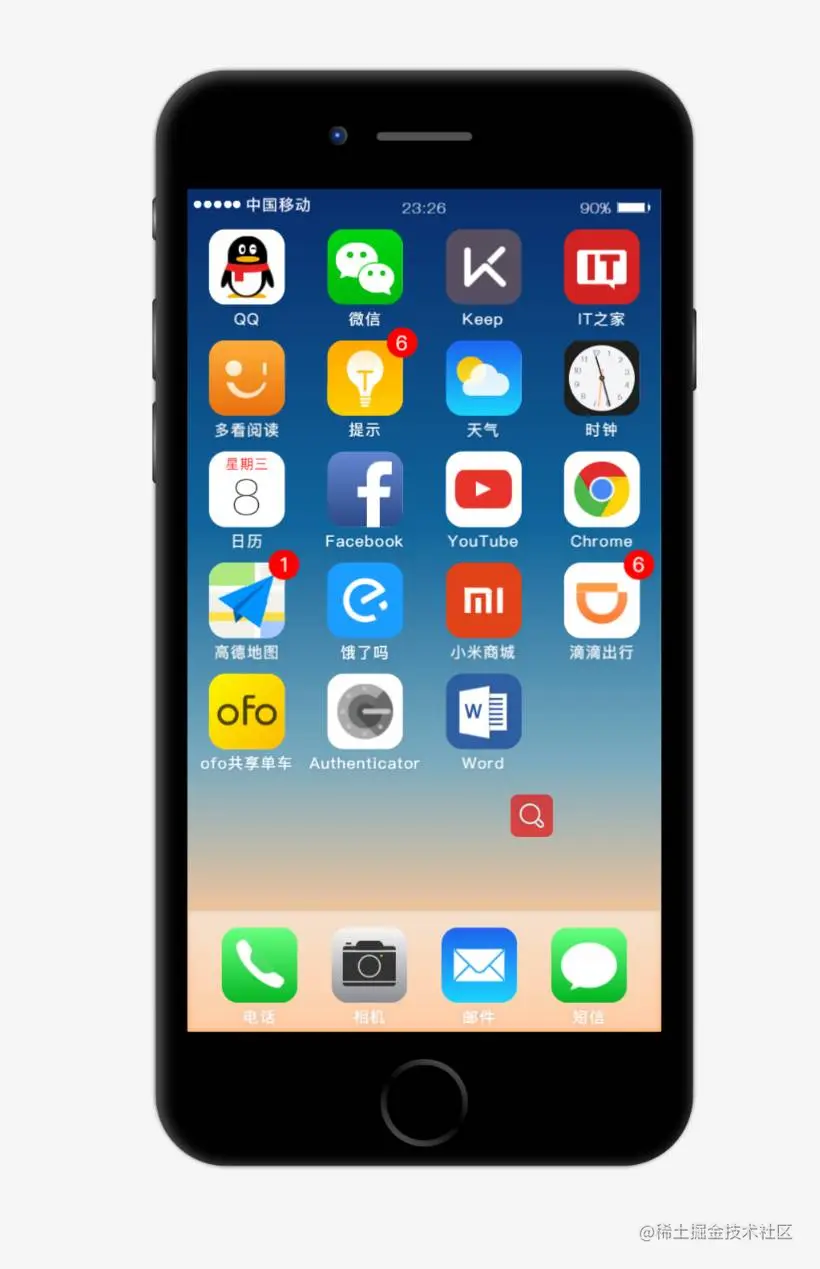 There's nothing wrong with you , All you see is css Realization ,
pure css Realization iphone7 Model
In fact, this project was written when I just graduated ,
because PC The mobile preview effect needs to be realized in the development of end-to-end web pages , At that time, I wrote a iphone Model
When I checked the data, I found many such projects , I just want to do something different , So there's this project .
At first, it just realized iphone7 Model (2016 year ), Later, with a little improvement , Added icons , All icons are used css Realization , You can open it f12 Check out the elements ,
About two pages of icons have been added , Then it realized that iphone Clock icon for , The time of the clock is also the real time .
Later, I didn't send it on other platforms , Just do it yourself , Share this today , Have a passion for css3 Students can communicate together
Because of the resolution It is recommended to set the browser to 50% watch (ctry+ The mouse wheel zooms out )
Click on the Home Key to enter the icon interface
You can slide the switch icon left and right
Finally, attach a link